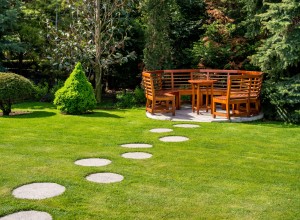 You don't have to break the bank to beef up your landscape.
Whether you have a small yard or an acreage big enough for a football team, creating the perfect outdoor oasis doesn't have to come with a high price tag. With a little effort and a lot of creativity, you can have a beautiful backyard complete with flower beds, garden paths or water features that are guaranteed to turn heads.
Are you inspired? Keep reading for our budget-friendly landscaping tips.

Written on Tuesday, April 10, 2018.
Posted in Blog