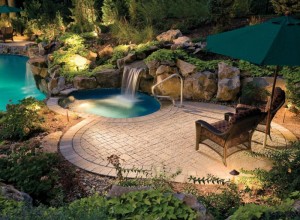 The guidelines for estimating the cost of backyard landscaping vary widely, producing figures that range from affordable to ridiculously over-the-top expensive.
That's largely because estimates attempt to take into account so many variables – the scope of the landscaping, the size of the space – even your local market. It's important to know the cost of certain projects and upgrades before you plan too far along or start to get estimates from local landscapers.
In this article, our experts at Legends Landscape Supply will walk you through the costs of various landscaping projects and jobs in 2023, so you know exactly what to expect and aren't caught off guard.

Written on Friday, February 05, 2021.
Posted in Blog, Landscaping Supplies