Fire Features
EVERY BACKYARD NEEDS A FIRE PIT
Compliment your modern outdoor living space with the ambience of a flickering flame. Legends Landscape Supply is your source for wood and gas outdoor fireplaces or contemporary gas fire tables. Don't let your backyard space go to waste for another minute – find out how a built-in fire pit can revolutionize your outdoor oasis and truly make it yours.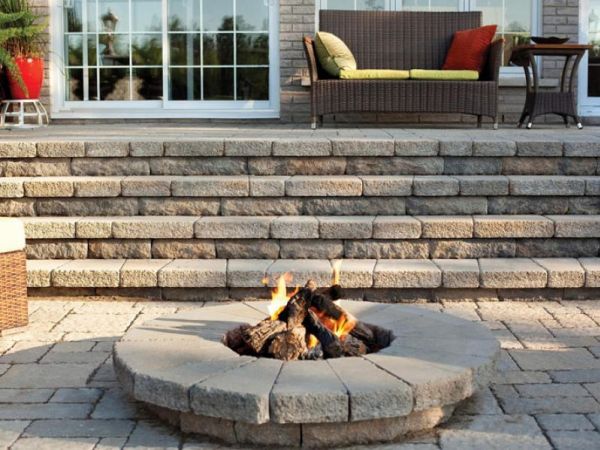 The Importance of a Quality Fire Feature
It's easy to be talked into the beauty of a fire feature, but very few suppliers can show you products that actually have the quality to last for many years and can keep you warm. You don't want to end up putting your focal point out on the curb after a year or two, so select quality products that can endure our harsh and long-lasting Canadian winters. Whether installed within a patio area complete with top-tier patio stones and construction, or within the depths of your backyard space in the grass or artificial grass area, a fire pit can make the perfect addition to just about any backyard.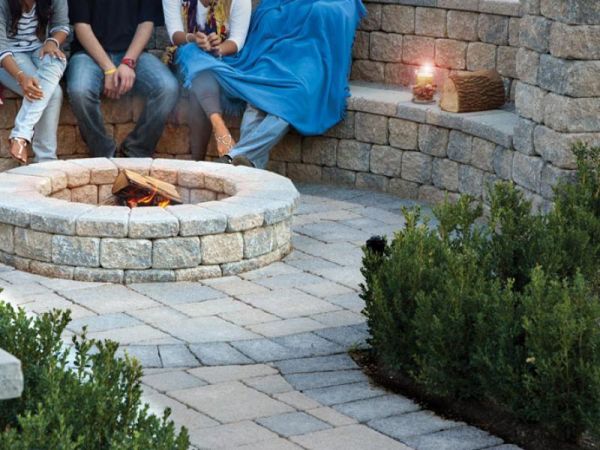 Fire Pits at Legends Landscape Supply
We are your source for installation guidance and design recommendations not limited to your purchase. A happy customer is a long-term customer. Through access to free coaching from our expert employees, we want to give you all the knowledge and motivation to improve your landscape. When you have the know-how and inspiration, our quality products start to sell themselves. Looking for
design inspiration
? Want to view what's out there before you start planning your landscape project?
Visit our showroom
to browse different outdoor fire pit options, and rely on our expert support to paint a realistic picture of installation and maintenance requirements.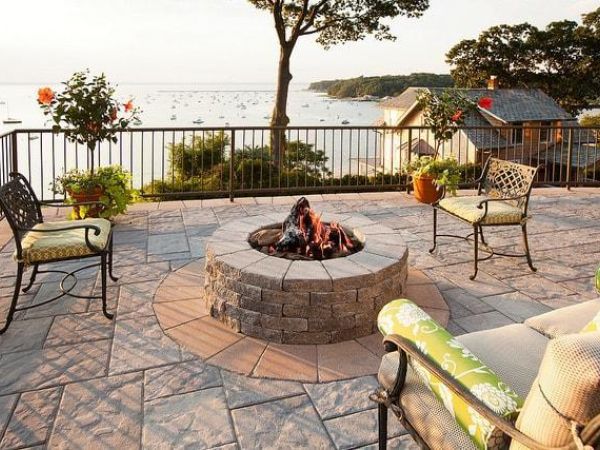 The Benefits
• Creates a peaceful ambience
• Offers a modern and stylish aesthetic
• Improves entertainment and enjoyment
• Allows you to spend time outdoors
• Improves the appeal of your backyard
• Enables more family time
• Creates a more comfortable area at night

OUR COLLECTIONS
The Barbara Jean Collection

Relax in style, within the comfort of your home or backyard, with Barbara Jean fireplaces and fire tables. Curl up with a good book or spend time with family and friends, all with the sounds and scents of the crackling fire. To learn more about our selection of Barbara Jean fire features and products, visit Legends Landscape Supply today. Download the resources below for more information about these top-tier products.

Fireplaces Brochure Fire Tables Brochure

Warming Trends

The Warming Trends brand is built on a dedication to innovation, design and performance. When incorporated into your landscaping design, one of these top-tier fire features can truly bring your backyard together and create a space that's perfect for both relaxation and entertainment. This distinctive fire pit burner utilizes advanced technology to produce a flame that is considerably taller, brighter and fuller. All components of these cutting-edge fire pits are made from brass, which is resistant to corrosion and will not rust, eliminating the need for replacement.

Download Brochure
FIRE TABLES AND FIREPLACES
Your backyard fire features don't have to end with a fire pit. We also offer sleek fire features such as fire tables and outdoor fireplaces. Gather matching lounge chairs and place them around your fire table for a night of endless conversation and fun, or pull up a comfortable couch and good book to enjoy a night of peace and quiet by your outdoor fireplace. There is no wrong answer – all that matters is that you find a fire feature that meets your each and every need. And that is exactly what our experts here at Legends Landscape Supply in Burlington are eager to help you do.