Natural Flagstone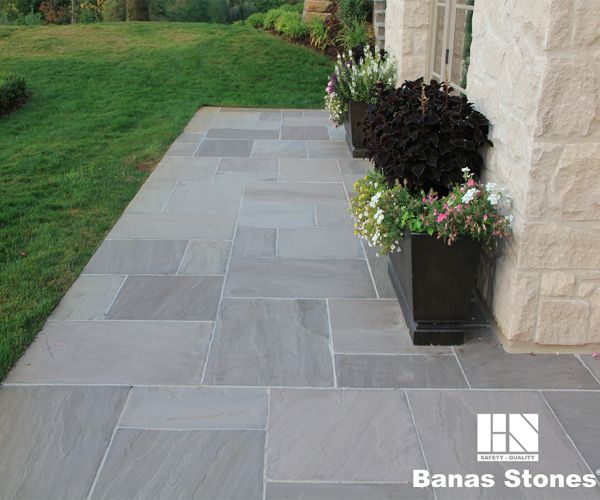 Smooth Sailing
Flagstone refers to any flat, quarried stone and as such is available in a variety of styles to suit varying tastes and objectives. Flagstone is a common choice for homeowners and homebuilders because of its natural appearance. It is a go-to-choice for patios largely because it allows water to drain through packed joints, rather than out toward the edge of a patio or pool. There are many benefits to installing flagstone in your next landscaping project, all varieties are durable and will resist breakage.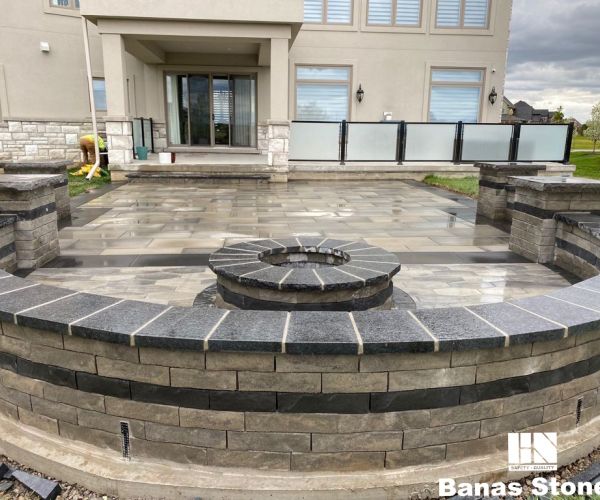 Colour & Cost
The colour is directly related to the location it is taken from. You can find flagstone in colours ranging from red to blue to white. Earth tones work best with most landscapes as they blend well with natural steps, rocks, and newer interlock colours. Cost is related to the product's point of origin.
Legends is proud to Supply…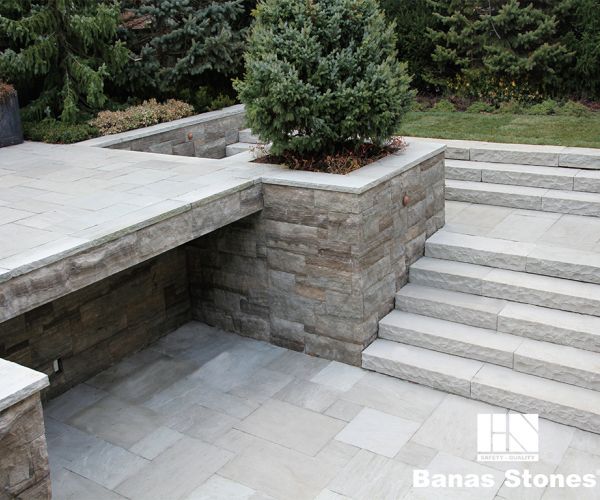 Dry Lay Installation
Wet Lay Installation
Banas Stones is a major natural stone supplier and exporter throughout North America. All natural stone is quarried ethically with the highest safety and ethical standards. Banas Stones is dedicated to providing a complete collection of quality gauged, premium sandstone, limestone, and granite products in twenty-six attractive colours and textures.
See for Yourself
Stop by our showroom to see firsthand our selection of flagstone products and ask one of our experienced staff what they think best suits your landscape needs.