Natural Flagstone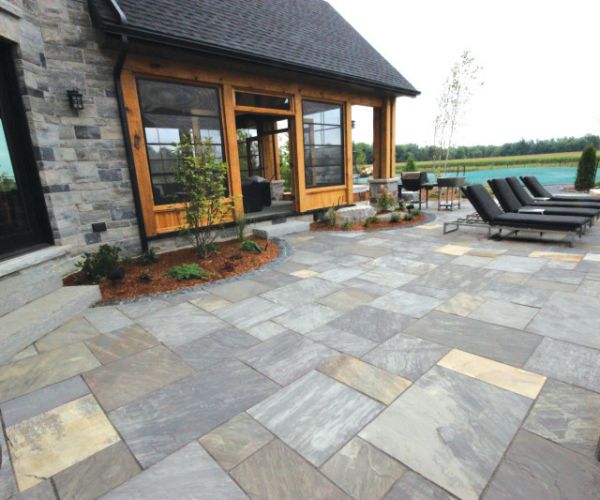 Smooth Sailing
Flagstone is a common choice for homeowners and homebuilders because of its natural appearance and smooth but gripping walking surface. It is a go-to choice for patios largely because it allows water to drain downwards, through packed joints, rather than outward to the edge of the patio to pool, causing damage to the surrounding landscape. Flagstone refers to any flat, quarried stone and as such is available in a variety of styles to suit varying tastes and objectives.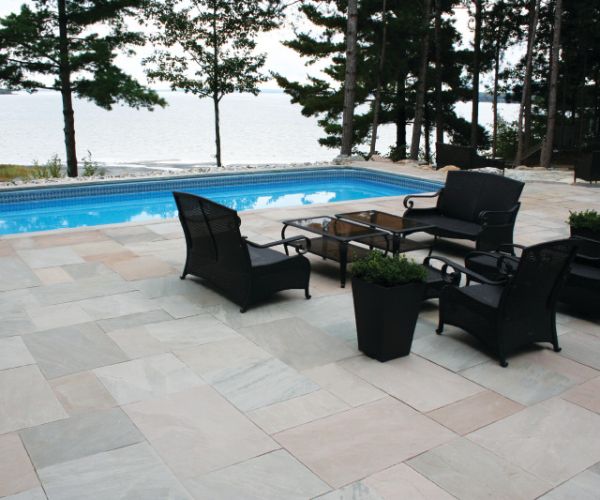 A Sound Investment
There are myriad benefits to installing a flagstone walkway or patio. All varieties (particularly sandstone and slate) are durable and will resist breakage, allowing the option to plant grass or other ground cover between stones. Installations of this kind of feature, in conjunction with other landscaping, can increase the overall value of a home by as much as 15%. Your investment is protected only by choosing a certified landscaper; choosing a poor install company would be like getting a carpet installer to tile your house.
Colour
The colour is directly related to the location it is taken from. You can find it in colours ranging from red to blue to white. Earth tone colours work best with most landscapes (grey, brown, beige and black), since it blends well with natural steps, rocks, and "new" interlock colours.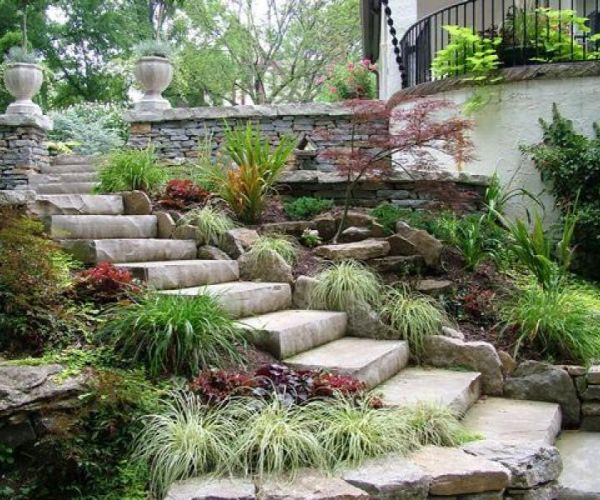 Dry Lay Installation
Wet Lay Installation
Cost
Cost is also related to a product's point of origin. If you see a lot of blues around your neighbourhood, chances are it is the lowest price. For a more unique look, you may have to spring for a more expensive stone.
See for Yourself
Stop by our showroom to see firsthand our selection of flagstone products and ask one of our experienced staff what they think best suits your landscape needs.