Grass Seed and Fertilizer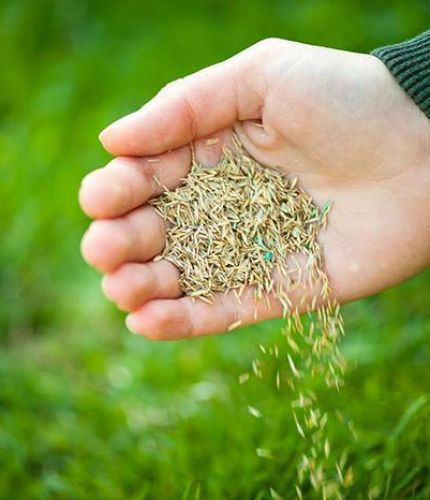 Our products are contractor proven
Have you ever noticed a clear line between two neighbour's lawns? Where one is dense and green, and the other looks dull and tired? Make sure your lawn is on the preferred side of that line. We have a problem getting referrals from our homeowners that use our premium seeds and fertilizer. They like having the best lawn on the street, and they don't want to share their secret weapon- us.
Your Grass has a Lifecycle
That lifecycle includes old blades dying off, leaving your turf looking sparse. Seeding your lawn will ensure that your dense green turf continues to thrive. The best time to do this is in the spring and fall. If you can add aeration at the same time, it can triple the results of germination and deep root growth.
Our Seeds are Local, So They Will Thrive Locally
We carry standard, water saver, sun and shade, and over-seed mixtures that come from Harriston, Ontario. These varieties contain endophytes which reduce the risk of insect infestation and decreased the need for chemicals. These can be purchased in 10 lb, or 50 lb bags.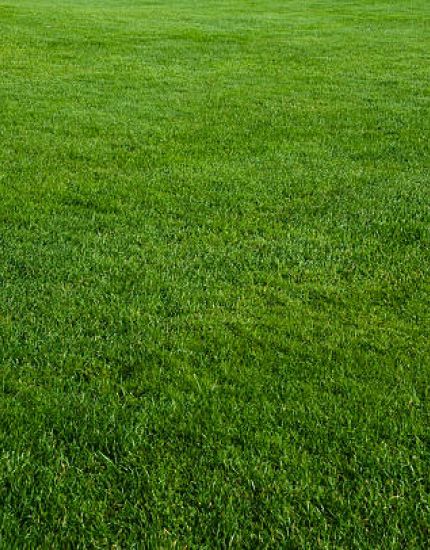 Nourish Your Grass And Watch It Grow
Our Magic Carpet Fertilizer (25-5-10) is composed of 25% nitrogen, 5% phosphorus, 10% potassium with 65% CRN slow release. This slow-release formula decreases the risk of nutrients leaching away from the root zone. This mixture is widely used in the professional lawn care industry to bring a vibrant green look to your yard.
Apply Frequently For Best Results
For a lawn that outshines your neighbours', apply fertilizer early April, late May, early July, early September, and late October. Investing the time for five rounds of fertilizer and two rounds of seeding (Spring & Fall) will provide the best defense against pests and will ensure a beautiful lawn that lasts.
Visit our Showroom
Come to our showroom to pick up all the supplies you need for a lush, green turf. Have any lawn care questions? Our professionals are happy to provide free coaching.
What Type of Grass Seed Should I Purchase?
Buy your grass seed based on quality, not price- it will be a great investment for your home. Once your seed is established, your law will be around for a long time.
How do I Get Rid of Weeds in my Lawn?
Overseeding is the best way to fight weeds in your lawn. If your lawn is healthy, weeds will be crowded out and will have a hard time taking root. Overseeding is spreading grass seed over your existing lawn to make your current lawn thicker. If there is not a lot of topsoil on your existing lawn, be sure to rake in good quality soil with the seed to ensure germination.
How Long Does It Take Grass Seed to Germinate?
Depending on the mixture, you should expect initial growth to begin in 10-14 days providing moisture is available to the seedlings and the soil is warm enough
How Do I Plant My Grass Seed?
You can spread grass seed by hand or a spreader. If planting by hand, ensure to spread the seed evenly.
What Grass Seeds Do We Carry?
We carry 3 different types of grass mixture. All seed mixtures have a different blend of grass types such as Perennial Ryegrass, Kentucky Bluegrass, Creeping Red Fescue, etc. For a full list of blends check out the
"Grass Seeds We Carry" PDF.