Grass Seed and Fertilizer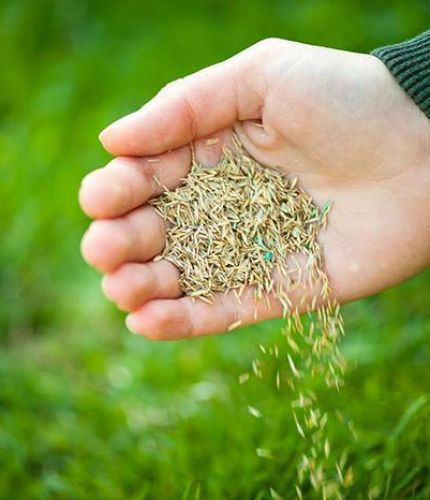 Our products are contractor proven
Have you ever noticed a clear line between two neighbour's lawns? Where one is dense and green, and the other looks dull and tired? Make sure your lawn is on the preferred side of that line. We have a problem getting referrals from our homeowners that use our premium seeds and fertilizer. They like having the best lawn on the street, and they don't want to share their secret weapon- us.
Your Grass has a Lifecycle
That lifecycle includes old blades dying off, leaving your turf looking sparse. Seeding your lawn will ensure that your dense green turf continues to thrive. The best time to do this is in the spring and fall. If you can add aeration at the same time, it can triple the results of germination and deep root growth.
Our Seeds are Local, So They Will Thrive Locally
We carry standard, water saver, sun and shade, and over-seed mixtures that come from Harriston, Ontario. These varieties contain endophytes which reduce the risk of insect infestation and decreased the need for chemicals. These can be purchased in 10 lb, or 50 lb bags.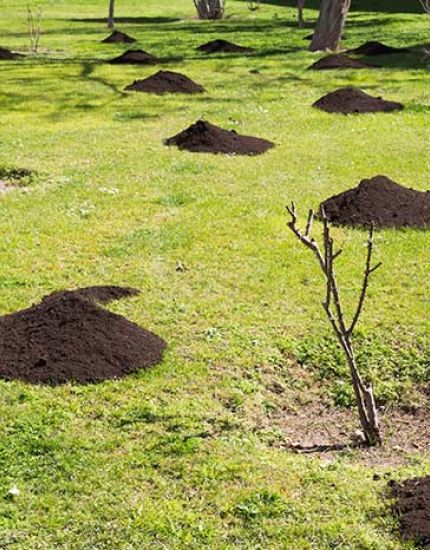 Nourish your Grass and Watch it Grow
Our 21-7-7 fertilizer formula contains 21% nitrogen, 7% phosphorus, and 7% potassium. It is a slow release formula, meaning there is a decreased risk in nutrients leaching away from the root zone. It is designed to have a 4 week cycle on a regularly watered lawn. 50% of the nutrients are released in the first two weeks, and then the remainder is release in the following two weeks. This is important so there is no chance of burn out from the fertilizer and it allows you to use one fertilizer all year, more often. This mixture is widely used in the professional lawn care industry to bring a vibrant green look to your yard.
Apply Frequently for Best Results
For a lawn that outshines your neighbour's, apply in early April, late May, early July, early September, and late October. Now that there are laws against weed control, five fertilizers and two seedings will provide you with the best defense against pests- a deep root system.
Visit our Showroom
Come to our showroom to pick up all the supplies you need for a lush, green turf. Have any lawn care questions? Our professionals are happy to provide free coaching.