Water Features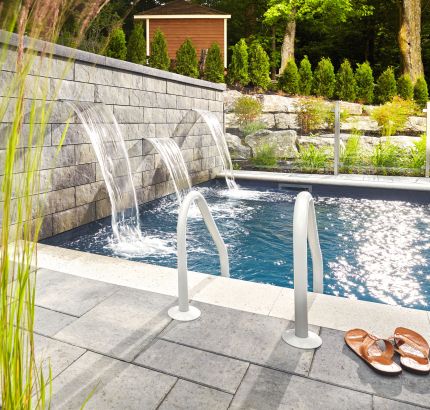 Nothing is more serene than the sound of trickling water. Our calming bubbling rocks look natural and are extremely simple to install. Bubbling rocks, along with the necessary parts to install, can be picked up or delivered. They look gorgeous and sound great, and are a low maintenance feature to elevate your outdoor space.
Choose from a selection of sheer descent colourfalls and stainless-steel spillways to add natural wonder and high-end luxury to your landscape. Waterfalls and spillways can be installed in a vertical feature wall and are designed to add a smooth, sleek, and quiet water feature to your oasis.
We Can Guide Your Installation
Do-It-Yourselfers can rely on our professional experience to guide the installation process of your water features.