Meet Legends Landscape Supply in Burlington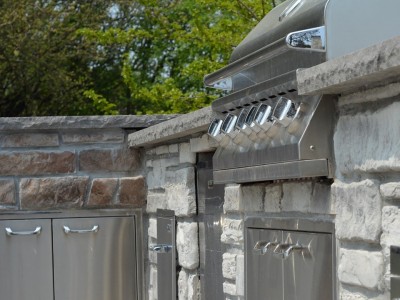 Anyone can claim to be a landscaper, but there's a huge difference between knowing how to simply mow a lawn and knowing how to create a beautiful environment on your property. As the top landscape store in Burlington, we have a collective 50+ years of experience amongst our team, allowing us to provide you with unparalleled service when you turn to us.
Professional Service with Professional Products
Other landscapers may claim to use quality products when they landscape properties. However, to trim their bottom line, they may cut corners and use inferior products when they work on a property. We've been serving our community for over 20 years, and our reputation speaks for itself. We use only the best landscape supplies when we work on your property, specifically selecting materials that are proven to be durable. When you allow us to be your trusted landscaper, you can depend on us to give you a retreat that will look amazing and remain functional for years to come.
Year-Round Expertise You Can Trust
We know that you're not limited to just the warmer spring and summer months when it comes to starting a landscaping project. That's why we've made a point to be available to our customers all year 'round, allowing you to embark on your landscaping project whenever the urge strikes. We are excited to assist you with a wide assortment of landscaping services no matter what month it is, including outdoor lighting, installing interlocking pavers, and constructing an outdoor kitchen for your whole family to enjoy!
Landscape Coaching Services
When it comes to landscaping, we understand that you may have a vision you'd like to see come to life, but you may uncertain how you'd like to see that unfold. While many people just like yourself may have an idea of what you'd like to do with your property, you may not know exactly how to accomplish it or where to begin. That's why we here at Legends Landscape Supply are proud to be more than just your Burlington landscape store. We are also able to provide our valued customers with all the assistance they may need to turn their backyard from an untamed mess to a luxurious escape. We offer landscape coaching to guide you through every step of this process, allowing you to transform your property into something you can take pride in.
Legends Landscape Supply in Burlington
Whether you're an amateur who has taken an interest in converting your backyard into a stunning oasis, or you're a professional contractor who knows your stuff, you can't go wrong with us here at Legends Landscape Supply in Burlington. Our goal is to provide you with honest, high-quality landscaping services in our community.
We strive to be forthright with all of our estimates, allowing you to make the best decisions when it comes to landscaping your property. To get a beautiful home that you can be proud of, you can't go wrong when you turn to us! To schedule an appointment for landscape coaching, arrange a delivery of our professional products, or to simply learn more about our landscaping services, please give us a call today at (905) 336-3369!