The Three-Year Residential Landscaping Plan You've Been Waiting for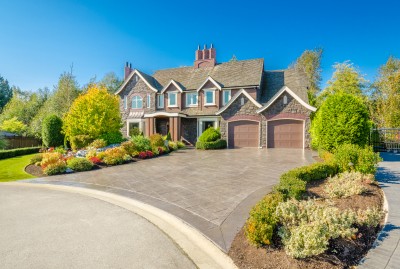 It's time to bring your landscape to life.
Whether you're starting from scratch or revamping your existing property, you'll have to start somewhere. Achieving the long-term landscape that you want for your home might be overwhelming at first, especially once you factor in how much time it could take to complete. That's why our experts at Legends Landscape Supply in Burlington have put together a comprehensive three-year plan to help make your landscape dreams a reality. Customize this plan to meet the needs of your property and your personal preferences for the best results possible.
Elements of a Complete Landscaping Plan
Before you begin, it's important that you determine exactly what you want to get out of your landscape. Not only that, but you should also create a comfortable budget to be spread out over the next three years, which is an ideal amount of time to bring your landscape to life.
Are you looking to incorporate colourful flower gardens, or a combination of evergreen perennials and shrubs? Does your driveway need a complete overhaul, or do a few stones simply need an upgrade? Are you looking to create the ultimate patio area, complete with a BBQ, outdoor fireplace and even a hot tub area? Or are you all about curb appeal? These are some questions and areas that you should most definitely address before you get started, as it can alter your three-year plan.
At the end of the day, your landscape should achieve the perfect balance of functionality and style. Not only can it look amazing, but it should also provide an exceptional experience for many years to come.
Year 1
Objective
Clear away any unwanted plants or features. Resolve any drainage issues and improve the soil of the property. Salvage as much as you can, but don't hesitate to remove elements that could harm or stand in the way of your desired result. Create the foundation of hardscapes for your landscape and start to add softscapes where possible in the beginning stages.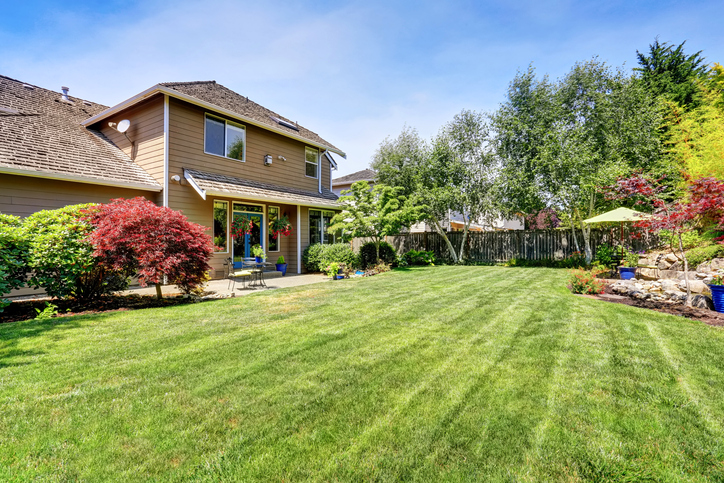 Steps to Take
Remove overgrown or unwanted plants. Tend to areas of the grass that could use some TLC and prepare the soil where you would like to place plants or create a garden.
Solve any drainage issues. Prepare to consult an expert for a long-lasting, quality solution.
Complete major hardscaping jobs as early as possible. Installing hardscapes such as patios, decks, fences, built-in firepits, outdoor fireplaces, and outdoor kitchens can provide a foundation to the layout of your backyard. Not to mention that if they are installed too late, you risk damage to the softscapes of your property, such as plants, shrubs and flowers.
Don't Forget…
Create and maintain a friendly and welcoming design that invites guests to spend time in the comfort of your home and backyard. Incorporate spaces for lounging, entertaining, dining, relaxing, and more.
Incorporate quality materials and products, such as pavers. By using some of the best materials available, you can count on a solid and durable build that will offer a longer-lasting experience.
Curb appeal is important, especially in the early stages. Try to include bright coloured flowers or stylish greenery, complimented by a deep, dark mulch.
Those who reside in areas that experience a cooler or winter climate should consider including evergreen perennials. These plants are low-maintenance as they come back each year and stand up to the colder elements of winter.
Think about the privacy of your property. If you would like to create a secluded landscape with privacy in mind, consider a taller fence or planting evergreen trees or tall hedges.
Contemplating adding a few taller trees for shade? It is best to plant them sooner rather than later. We suggest incorporating the largest trees that your budget can allow, as they will provide your home with more shade, keeping energy costs lower.
Year 2
Objective
This year is all about maintaining the upgrades that you made the previous year, as well as adding those "love to have" features. Provide your lawn and garden with much-needed TLC, use a pressure-washer to keep the patio and deck areas clean and prepare the area for your next set of upgrades. This is the perfect time to plant those more expensive shrubs, create the gardens you've always wanted, add the finishing touches and accessories, and truly pay attention to detail.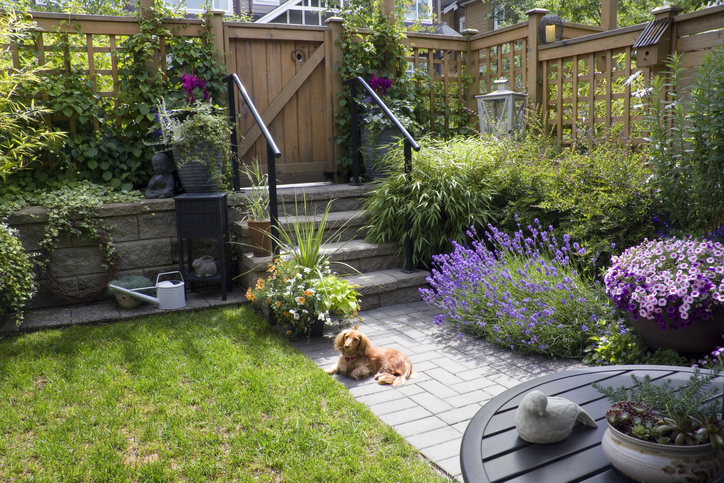 Steps to Take
Install exterior lighting where needed. This can include in-ground lighting, stair lighting, deck lighting, and even lights installed along the side of your house's exterior.
Focus on the plants and flower gardens, including the front, back and sides of your home. This is the time to really bring your garden plan to life. Consult one of the experts at your local greenhouse if you have any questions about which plants work best together or even plants that repel certain insects.
Solidify all of your hardscapes and softscapes. Improve any pathways and/or walkways, especially ones that lead to and from the house, either to the street, driveway or backyard features, such as gazebo areas or even a backyard spa.
Think about ways that you can reduce maintenance in the future. Avoid having to maintain the area below a tree by adding a simple garden along the base, complete with garden edging and mulch.
Don't Forget…
This landscape is paving the way to your future memories and time spent outdoors. If something isn't quite right or the layout doesn't flow the way you had expected, this is the time to make the tweaks, changes and additions to set the tone for the future of your property.
Once your hardscapes are complete, accessorize them and add the finishing touches. Think patio furniture, lounge areas, a BBQ, potted plants, or even an outdoor dining table.
Year 3
Objective
Complete your outdoor landscape with the finishing touches. Add luxury features and additions as needed. Think about the functionality of your outdoor space and how you can make the most of it. If you have tools and outdoor lawn care items, it may be in your best interest to add a shed to your backyard or around the side of your home.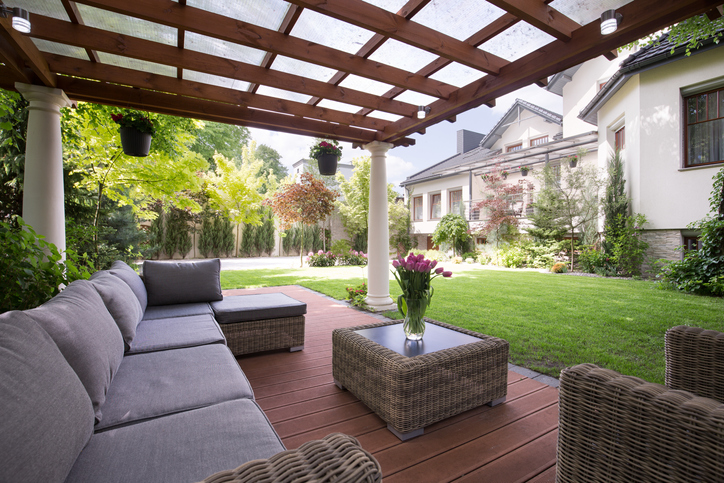 Steps to Take
What is your property missing? Think about how your home could benefit from a luxury addition, such as a shed, gazebo, spa, fountain, pond, outdoor fireplace, or even a built-in fire pit.
Evaluate the additions made in the first and second year of your landscape project. Can any of them be revised or upgraded to better meet your needs? Make the change sooner rather than later for better results and more enjoyment.
Upgrade any elements that were existing prior to your project. Replace a worn-down fence, upgrade the flagstone on your patio, replace a broken outdoor light, or simply revamp the mulch in your garden. The smallest of upgrades can really make the difference when it comes to the style and functionality of your property.
Enhance the entryway of your home and perfect the curb appeal. Replace the house numbers, invest in a new mailbox, add flowers or plants where needed, redo the garden edging, clean patio furniture, pillows and cushions, or add potted plants to the front deck.
Add additional shade to your backyard with a pergola, gazebo or patio umbrella.
Don't Forget…
Pay attention to detail. If a certain colour, style or upgrade is going to bother you, fix it. If a certain element is out of place, tweak it. You've worked so hard to create a landscape that you absolutely love, don't get the little details get in the way.
Legends Landscape Supply in Burlington
Get in touch with the outdoor property experts at Legends Landscape Supply in Burlington. We can help you create the perfect three-year landscaping plan for your Burlington, Oakville or Hamilton home, keeping in mind your budget and personal preferences. If you need landscaping services in Burlington, Oakville or the Greater Hamilton Area, we are your one-stop shop. Contact us today or visit our showroom to get started and create the landscape of your dreams.