Artificial Turf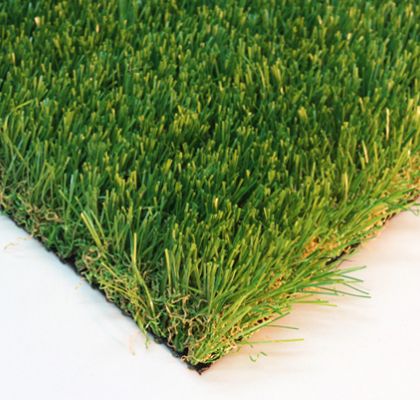 We at Legends Landscape Supply carry two brands of artificial turf, AGL Grass and Rymar. Read below to find out which suits your project best.
AGL Grass
AGL provides best-in-class synthetic grass and creative landscape solutions. They have pioneered a polyethylene grass blade that is non-porous and impervious to staining, animal waste, road salts, and chlorine. It's UV protected and fire-resistant. The high-quality backing won't stretch or shrink even with heavy traffic or changes in temperature and it's perforated, so the grass drains quickly even after a heavy rainfall. AGL turf rolls are 13 feet wide and 100 feet long, minimum cut is 10 feet.
Rymar Synthetic Grass
Rymar synthetic grass offers the rich look of real grass with their environmentally-friendly synthetic grass and turf products. Designed for the everchanging Canadian climate, the use of breakthrough materials and processes in manufacturing ensures they will look and feel just as realistic and beautiful for years. Rymar synthetic grass is heat and frost resistant, UV stabilized, non-flammable, and anti-acid yarn resistant to chemical attacks. Rymar turf rolls are 15 feet wide; length depends on the product. Minimum cut is 10 feet.
In Stock at Legends…
The artificial turf product that we keep in stock is AGL Saratoga 60. All other artificial turf products are special order only.
Face weight of 60 oz per square yard
Fibre colours are Field Green and Olive Green
Thatch colours are Field Green and Jute
Primary backing is triple layered with reinforcing stabilizer
Secondary backing is polyurethane coating
Drains 30" of precipitation per hour
One time installation, years of enjoyment
Trained installers can ensure your product goes in properly the first time, so you won't need to waste money on touch ups or repairs. Before installation, the ground is smoothed, sculpted and filled so the grass doesn't look like a blanket sitting atop a lumpy surface. Proper installation will ensure a completely natural look, even up close.
If you want more information on these products, contact our knowledgeable staff today.