Artificial Turf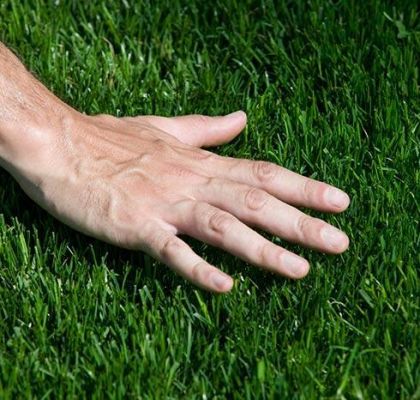 RyMar Synthetic Grass
We now carry two distinct lines of RyMar synthetic turf – RyMar 51 and RyMar 81.
RyMar 51 is designed to accurately replicate natural grass.

Has a blade height of 1.5 inches
Resists heat and frost, as well as UV bleaching.
Is non-flammable and resistant to chemicals
Has no harmful environmental effects
RyMar 81 has all the same great benefits, but provides a different lawn appearance at a height of 1.89 inches.
We also carry the amazing RyMar Pro Putt synthetic putting surface simulated bent grass. The two toned colour, with 50% field green and 50% lime green, looks and feels just like a real putting surface, but requires none of the specialized maintenance equipment. Why not work on your short game in the privacy of your own home?
One time installation, years of enjoyment
Trained installers can ensure your product goes in properly the first time, so you won't need to waste money on touch ups or repairs. Before installation, the ground is smoothed, sculpted and filled so the grass doesn't look like a blanket sitting atop a lumpy surface. It looks completely natural, even up close.
If you want to know more about how these or any of can work on your property, contact our knowledgeable staff today.