4 Tips For Spending More Enjoyable Time at Home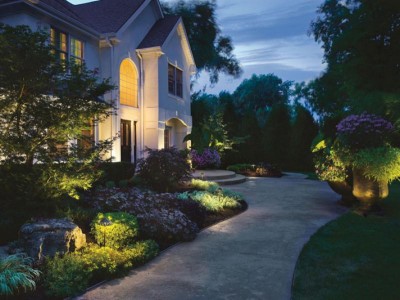 Like many other Canadians, chances are you might be spending more time at home than before. Staying home is one of the best ways to keep our families, friends and communities safe.
To make the most of your time spent at home and in your backyard, we have compiled a list of different things that you can do to stay busy, productive and healthy.
1. Create a Healthy Routine
You can set yourself as well as your family up for success with a healthy routine in place. The right schedule can help to ensure that you are productive each day, getting the house and yard work complete that needs to be done.
Your healthy routine can include a combination of physical activity, cooking well-balanced meals, house or yard work, spending time with family and friends, and even working toward a goal or project.
2. Get Outside
Spending time outside can help to improve your physical, emotional and mental well-being. The feeling of fresh air and warm sunshine is practically enough to help rejuvenate and prepare us for the day ahead. Better yet, those with a professional landscape design often have the perfect area to spend time outside during the day.
Here are 10 ways you can spend more time outside enjoying your front and backyard design:
Enjoy your morning coffee on the front porch
Watch the sunset from the back porch
Spend time with family around the fire pit
Cook dinner with your BBQ or outdoor kitchen
Garden or do some yard work
Complete an outdoor craft
Enjoy an outdoor workout or yoga
Play with the family dog
Read a book by the fireplace
Play a sport with the kids
After all of the hard work you have put into your front and back yard landscape, you deserve to enjoy it whenever you can.
3. Increase Your Curb Appeal
What better way to spend your free time at home, than increasing your curb appeal? There's nothing quite like a landscape project to fill your free time in a way that is both productive and can help contribute toward the value of your home.
Here are some upgrades that can help to improve your curb appeal, boost home value and keep you busy while spending more time at home:
You may want to replace patchy grass or a lawn that is overrun with weeds, with artificial turf instead.
For perennials and hardscapes that require some added protection during the colder months, you may want to cover them with landscape fabric, such as hardscape fabric or garden fabric.
Keep your family and visitors safe by fixing any broken steps or damaged walkways
Install lighting throughout your garden and along walkways to improve both aesthetic and safety
Plant seasonal flowers and plants in your garden or create stylish planters for your porch
Speak with the experts at Legends Landscape Supply for help getting started on your next outdoor project.
4. Spend More Time with Family
Whether you're working from home or simply spending more time at home during your free time, chances are you will have an opportunity to create new memories with members of the family.
For families with younger children, planning an evening around the fire pit or fireplace can be a great way to spend time together. You can sing songs, talk about your day or play games, all while the fire keeps you warm and comfortable. For families with older children or teenagers, you may want to consider cooking dinner as a family with help from your BBQ or outdoor kitchen.
No matter the age or preferences of your family, most enjoy a fun outdoor movie night. Simply hang a sheet from your clothesline or side of the house and turn on a projector. Once connected to a laptop, DVD player or another entertainment unit, you can enjoy a movie with the entire family from the comfort of your backyard living space.
Legends Landscape Supply in Burlington
Did you find the information in this article helpful? Take a look at the others in our blog for more information. Here are some articles you might enjoy:
To make the most of your backyard and boost curb appeal, contact our team of landscape design experts at Legends Landscape Supply in Burlington. Our team can help you transform your outdoor space or bring an existing patio, deck or outdoor entertainment area back to life. To learn more about our landscape solutions, contact us today.