Signs That You Need Professional Landscaping Expertise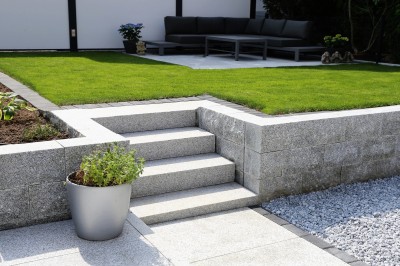 There's no doubt about it, the exterior of your home can be greatly improved with the right landscape. If your front and back yard space just isn't working for you or is in dire need of an update, it might be time for a landscaping makeover. If you suspect that you may require help and expertise from a professional landscaper, the signs below will help you come to a decision.
No Flow or Balance
Is the front of your home lacking curb appeal? Do you have trouble utilizing your backyard space due to a poor design or layout? A professional landscaping expert may be able to help. They can take a closer look at your outdoor space and help you to create a plan that creates more flow and balance. Sometimes even having a different perspective, let alone from a landscaping expert, on the available space that you have can help you to properly divide and utilize the space.
Once the professional helps you to craft a plan for your outdoor space, they can help you bring it to life with a series of steps and solutions, even taking your budget and timeline into consideration.
Drainage Issues
Without proper landscape drainage solutions, both your home and landscape are at risk of flooding. A professional landscaper can visit your home and inspect the area, helping you to determine exactly what solution you could benefit from and then help you to install it.
Lacking Creativity
While a safe and functional backyard is key, it should also have a splash of personality and creativity. If you're having trouble creating the perfect atmosphere or achieving a jaw-dropping design, professional landscape expertise may be of use to you. An expert can walk you through a range of features, additions and even design options that really help your backyard space to achieve that "wow" factor.
You're Just Getting Started
Whether you have just purchased your first home or your backyard has been the same for many years, you may be having trouble getting started when trying to give it new life. This is especially where help from a landscape professional can come in handy. They can inspect your backyard or review photos and layout plans to help you discover exactly what you want from your front or back yard, and then bring it to life.
Most often, a blank slate is the perfect canvas to bring your dream backyard to life. Sometimes all you need is a fresh perspective and a little industry expertise to get started.
Legends Landscape Supply
Don't let your outdoor space go to waste. With help from our team of experts at Legends Landscape Supply, you can create and enjoy the landscape you've always wanted. Need landscape advice? Stop by our showroom for a personalized landscape coaching appointment, where one of our experienced team members will help you create a design and plan for the exterior of your home. We have a wide selection of landscape supplies for sale and solutions available, from soil and mulches, to fire pits, patio stone and more.