5 Landscaping Trends to Look Out for in 2023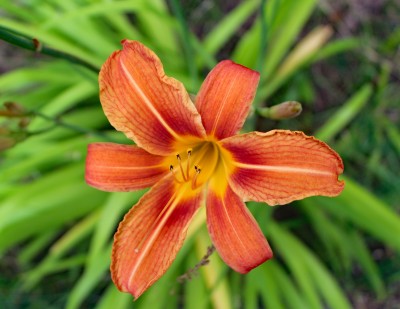 Is your backyard a true masterpiece?
Of course, it is! After all the hard work and endless hours, you have put into it. Every homeowner deserves to enjoy their backyard in incredible comfort and style. Whether it's providing pleasure for your family and friends, growing new foods or providing a refuge for wildlife that puts you in the gardening spirit, these five landscaping trends will keep you ahead of the curve in 2023.
Textured Paving
The adage that first impressions last the longest couldn't be more fitting when it comes to making a grand entrance. Walkways and paths are the windows to your home's soul and provide the perfect welcome.
While the minimalist look of large pavers with clean lines was the trend in 2022, this year smaller textured paving will be the main attraction. Expect to see mosaic paths and exciting new stones with any sort of variation on granite, limestone or sandstone.
Fire Pits
In 2017, making the outdoors an extension of your indoor space was the number one trend. Enter outdoor rugs, ottomans, side tables and layered blankets. This year, outdoor fire pits are set to become one of the most popular outdoor living design trends for 2023.
They make a great focal point, add rustic ambience to your outdoor space, and provide heat and light that allows you to use your backyard later in the evening and into the year.
Landscape Lighting
This year is set to see an increase in the use of energy-efficient LED lights to brighten up your landscape. More than just a tool to prolong outdoor activities after the sun has set, landscape lighting is designed to draw attention to specific features of your garden or yard.
They can be used to highlight colourful plant beds along a pathway, add a dramatic drop shadow from your favourite tree or shrub, or even add a touch of elegance to a small flight of steps.
Growing Unusual Edibles
Continued experimentation with growing new plants and unusual edibles is showing no signs of slowing down. There's a vast, wide world of diverse seed companies, seed swaps and community gardens that has brought the exotic vegetable trend closer to home.
Forget about planting zucchinis, and instead, try daylilies (hemerocallis fulva). This beautiful looking plant, which is commonly found in oriental supermarkets, has a taste and texture that fuses beans with okra and asparagus. They're best planted in a sunny to part-shaded spot. Feed in summer with a high-potash feed and add a mulch in spring.
Planting for Refuge
With the right kind of planting, you can create a haven for wildlife. Think wildflowers and native perennials in support of pollinating insects and the struggling monarch population. Growing both seed-producing and berry-bearing plants are also lifesavers for birds and frogs.
If you'd like to incorporate any of these trends into your next landscaping project, contact our team of backyard experts at Legends Landscape Supply today! We're located in Burlington, Ontario and proudly service the Oakville, Milton, Hamilton, and Stoney Creek areas.