Bull Nose Coping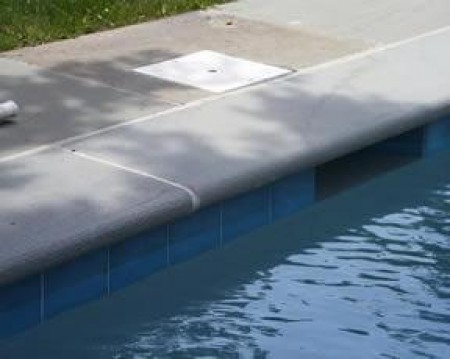 Sleek and Modern
Deciding on the right style of coping is a breeze – it all depends on what you plan to use the flagstone or interlock for. For features like steps and pool edges, bull nose coping provides smooth, rounded edges and a uniformity that is highly desirable when designing a modern look.
The Choice is Yours
We offer products with bull nose coping in a range of colours representative of the many kinds of sedimentary rock spread across the magnificently varied Canadian landscape. Limestone, shale, sandstone, and more, each with strengths and weaknesses buyers need to be aware of. Recently India flagstone has been a popular choice due to better cost, strength and looks.
Let Us Help
Bull nose coping is a design choice that should be made deliberately. So what are you planning to build? Stop by our showroom to chat with one of our experienced professionals. We can help make the choice clear.
Food for Thought
Some types of flagstone are more prone to chipping than others, and for that reason should only be used for non-pool projects. Some may become excessively slippery when wet while others may fracture when placed in close proximity to heat sources. Others may crack or outright break under pressure if not properly supported below. Be sure to choose a strong material when building steps if you plan to leave your coping slightly extruding for design purposes.
Man-made interlock bullnose can be an attractive alternative to natural, especially if it will see a lot of salt or if there is any worry of cracking or chipping.