Rock Face Coping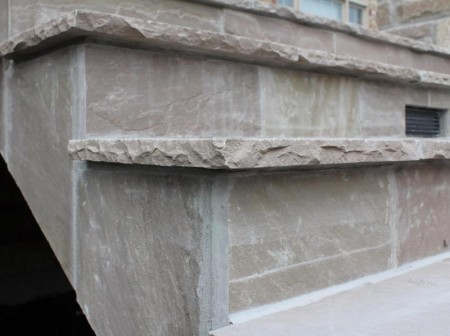 Is Your Yard a Wasted Space?
Take a step outside to the front or back of your house and take a moment to think. Are you happy with what you see? So many home owners change, experiment with, and perfect the design elements inside the house while completely ignoring lackluster landscaping surrounding the house. Your home is not just the four walls on your property, but the property itself.
We Can Help
One of the most common applications for rock face coping is along porches or step treads. It can also be used as a beautiful natural pool coping. It gives a rustic look and a feeling of a natural landscape, compared to the contemporary look of bullnosing. It can also upscale a project by adding this coping to walls, seating benches or pillar caps
We're Here for You
Rock face coping can help create a natural, rugged feature on your property or inside your home. Give us a call or stop by our showroom to see how our selection of products can meet your needs.