What to Bring to a Landscape Coaching Session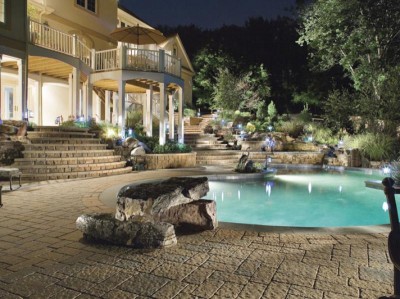 We are proud to be the only landscape supply store in our region that provides its clients with free landscape coaching. We love to be involved in the creation of an inspiring dream landscape for our homeowner customers. Because our service is so rare, many people are unsure how to prepare for their coaching session.
We find that the more information a DIY landscaper can provide, the better the results of our meeting. This way, we can really get to know your property, your desires, and your capabilities to develop the best plan for you and your family.
Traps Not to Fall Into When Planning a Landscape Project
Do not...
Spend copious amounts of time scouring forums for instruction and advice. Most participants are homeowners - not professionals - who might not know the "tricks of the trade".
Get hung up on having exactly the same end result as another property you've seen. Use designs that you like to inspire something that gives the same feel, and works for your property.
Bite off more than you can chew. Before getting started, take advantage of our free coaching service. This can prevent abandoned projects or installations that take your entire summer.
What to Compile Prior to Your Appointment
Information About Your Property
Measure the width & depth of your yard
Review your existing features - consider what must be kept & what you no longer want
Specifications of existing features - the height of walls, size of garden beds, decks, etc.
A rough sketch of your existing design
The colour and material of your exterior
Your Vision
Bring images of anything you admire & would like to emulate
Consider your colour preferences prior - is there anything that is off the table?
How do you see yourself using your outdoor property?
If you have enough of an idea - a rough sketch of what you'd like to create
Your Investment
What is the budget range for your project?
How much time can you invest to complete the project?
About Legend's Expertise
The Legends Landscape Supply team can offer you over 50 years of combined industry experience. Our one-on-one coaching can guide you through installing patios, water features, retaining walls, outdoor kitchens, fireplaces, and more.
Looking for more resources? We provide a variety of downloadable DIY guides as well. The topics include:
Paver stones and slab
Retaining walls
Modular outdoor fireplaces
Brick ovens
Outdoor gas fireplaces
LEGENDS LANDSCAPE SUPPLY IN BURLINGTON
For a wide selection of high-quality landscape supplies and solutions, contact our experts at Legends Landscape Supply in Burlington today.