Unique Ways to Keep Your Backyard Illuminated This Winter in Canada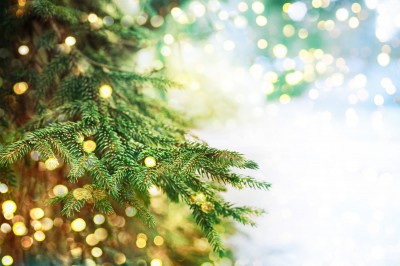 You've worked so hard on your landscape this year.
It's a shame that it will likely be covered in a blanket of snow during the winter months, but that's what we expect here in Canada! Lucky for you, there are some additions you can make to your landscape to really help it pop in the wintertime! Aside from winterizing your lawn and garden, have you considered adding exterior lighting to your property? Not only can exterior lighting help improve the aesthetic of your home, especially against the pristine reflection of freshly fallen snow, but it can also help improve the safety and functionality of your outdoor space.
In this article, we're going to take a closer look at some of the most unique ways to keep your backyard illuminated this winter in Canada.
Importance of Exterior Lighting
Exterior lighting plays a key role in your outdoor landscape. Year-round, this additional source of light can be placed throughout your backyard, along any fences, throughout flower gardens, and wrap around the house to the front lawn.
Installing exterior lighting can help improve:
Safety
Aesthetic
Functionality
Usability
Property value
Did you know that you can save as much as 80% of your outdoor electricity usage with LED lighting?
LED bulbs use less heat than the traditional halogen bulb. This means that not only do you not have to worry about them heating up your plants throughout the year, but they also use significantly less energy to operate.
Here at Legends Landscape Supply in Burlington, we believe in LED lighting solutions. Our LED lights will run for an estimated 40,000 hours. If you were to run these bulbs for every hour of every day, you wouldn't have to replace them for about a decade.
Unique Ways to Illuminate Your Backyard
There are so many ways to illuminate your backyard. When you add snow into the picture, you can really let your creativity soar! Just imagine those bright, twinkle lights reflecting on the pristine glaze of freshly fallen snow, as you watch from your window drinking from a warm mug of hot chocolate.
Here are some unique ways you can illuminate your backyard for this winter season:
String lights
Fire pit
In-ground garden lights
Holiday lights
Deck stair lighting
Lanterns
Glow stones
Tiki torches
LED or solar fence lights
Waterfall lighting
These lighting solutions really give you an opportunity to explore your creativity. Outdoor string lighting can be used throughout the year to illuminate your backyard. String the lights through your fence, hang from a gazebo installation, or wrap around the trunk of a tree for an added effect.
Legends Landscape Supply
If you're interested in installing exterior lighting throughout your property, give our experts at Legends Landscape Supply in Burlington a visit. We can take a closer look at the layout of your backyard, the features within it, and your budget to help you find the best solution for your lifestyle.
How will you illuminate your Canadian backyard this winter?