5 Fragrant Flowers You'll Love That Bloom at Night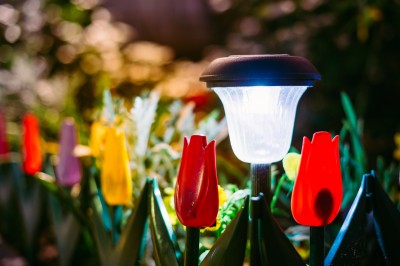 A beautiful garden landscape can transform your backyard into an oasis with a range of colourful blooms and floral scents. Planning your garden to include flowers that bloom both during the day and at night is a great way to keep your garden looking picture perfect at any hour! In this article, we list five fab fragrant flowers that bloom at night that are sure to stun after the sun sets. Keep reading to find out more!
Evening Primrose
Available as perennials or biennials, these beautiful blooms come in a variety of vibrant colours to bring your garden to life in the evening and are known for their delightful perfumed scent. Best planted in areas with lots of sun, evening primroses are relatively low-maintenance, requiring watering only about once a week!
Moonflower
Moonflowers, also known as devil's trumpet for its trumpet-shaped blooms, is a fragrant flower that brings elegance and beauty to a garden landscape. Some varieties of moonflower give off a slight "lemony" fragrance that will keep your garden smelling fresh! These annual beauties are also relatively low maintenance and can even thrive in planters. As lovely as they are, they are poisonous if ingested, so make sure to plant them in locations that are out-of-reach of children or pets.
Wisteria
Known for their beautiful hanging clusters of bluish-purple blooms, wisteria is a vining plant that begins blooming in the spring. Perfect for adorning a gazebo or pergola, wisteria spreads quickly delivering a perfumed aroma to delight the senses. This vine is fast-growing, so make sure not to let it overgrow, as it can quickly dominate other garden plants, and ensure that you only let it grow on structures that are stable enough to hold the plant's weight.
Night Phlox
Commonly referred to as "midnight candy" for their sweet honey-almond and vanilla fragrance, night phlox have delicate annual blooms that come in shades of white, purple and maroon to perfectly compliment any garden landscape. Its sweet smell tends to attract butterflies and bees that will help keep your garden pollinated and healthy! Night phlox thrive best in a sunny location with rich, well-drained soil.
Tuberose
Also called tender bulbs, tuberoses were cultivated by explorers in the 1500s and brought back to Europe where they skyrocketed in popularity. People couldn't get enough of these fragrant flowers that have a strong lily-like fragrance and stunning, large white blooms that bloom in the late summer. Tuberoses grow best in the nice bright sun with moist soil and a little bit of space (about 6-8 inches apart) between them.
Showing Off Your Evening Blooms
If you're planting flowers that bloom at night, you'll want to make sure you can see them in all their glory! Installing landscape lighting will help show off your landscaping investment even after the sun goes down. Landscape lighting is extremely versatile to suit gardens and backyards of all shapes and sizes. You can see the difference a little light makes by looking at our landscape lighting gallery!
Looking for More Flower Ideas?
The experts at Legends Landscape are always available to provide landscape coaching to help bring your garden ideas to life! We offer a range of landscape and hardscape products and services to create a stunning outdoor escape to suit your needs and budget. Get in touch or visit us at our Burlington location to get started today!