Mulches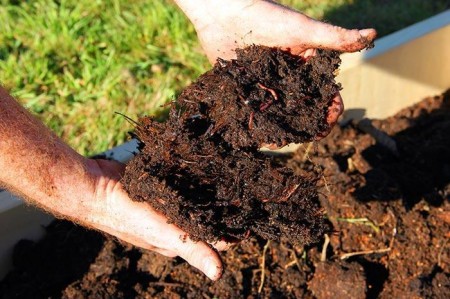 Fresh Mulch for Your Garden
If you dream of relaxing with your morning coffee, flanked by mature bushes, trees, and thriving flowers, we at Legends Landscape Supply can't stress enough the importance of investing in high-quality mulch products.
Let your Garden Thrive
Mulch is used for 5 main reasons:
To suppress weeds
To add nutrients to the soil
To maintain moisture content for plant material in drought conditions
To protect against erosion
To insulate against temperature changes
Hold Down the Fort
All of our options are heavy and compactable enough to resist wind erosion, but sturdy enough to break up rain droplets and prevent soil crusting. Many types of mulch are created by chopping up old skids, but ours are au naturale and nail free!
Black Dyed Cedar Mulch is double shredded cedar mulch that is died black. It is a natural product that holds the black die longer than other hardwood black mulches. Hardwood often can fade to light grey by the end of one season. Black cedar can be fluffed up with a rake and will hold colour much longer than hardwood.
Cedar Mulch is double shredded to create a uniform product that resists moving after installation. It resists insect and weed infestation when installed deep enough.
Our Pine Bark Mulch is a special mixture of bark from this year and last year's product. It is a dark brown, nutrient dense material. It has been slightly decomposed, giving it the rich dark colour and instant nourishment for your plant material. It is also a very reasonably priced product, because Legends buy a lot of this mulch in bulk.
Mulch Tip
Place summer mulch mid-spring. It helps retain moisture, but too much moisture can be a bad thing. Let the snow melt away completely before laying it.
Plants should be rooted in soil for best results. Annuals can be planted in mulch but will require more watering. Perennials, shrubs and trees need to be planted in quality soil or triple mix. Any plant should be planted in 80% soil and no more than 20% mulch.
Check out some of these helpful resources to learn more about how mulch or a variety of mulches can enahnce your backyard:
1. Do You Know How to Calclate How Much Mulch You'll Need?
Knowing how to calculate just the right amount of mulch or triple mix soil you need will make certain that no time or money is wasted and that your landscaping project is done right – the first time.
2. Mulch 101: Planning, Landscape and Maintenance
Gardens come in all shapes and sizes. With so many options for your garden, it can be hard to decide which design is right for you. One option that you may consider is adding mulch - learn about plannaing and execution.
3. Which Colour Mulch Should I Choose?
As you begin the process of revitalizing your landscape this spring, consider the mulch you will add to your garden and outdoor property. While you may think it's easy to choose a mulch, the colour you pick can have a lasting effect on the aesthetic and curb appeal of your home. In this article, we're going to review some factors that may help you to make the best choice.
Get Started Today
Use our materials calculator to figure out exactly how much mulch you are going to need in your exciting new project. When you've finished, come by our showroom and let us know how we can help turn your outdoor space in to the oasis you deserve.