CREATE YOUR DREAM LANDSCAPE
Where style meets functionality.
Find out how the Super Sacks available at Legends Landscape Supply can help transform your outdoor property this spring and summer.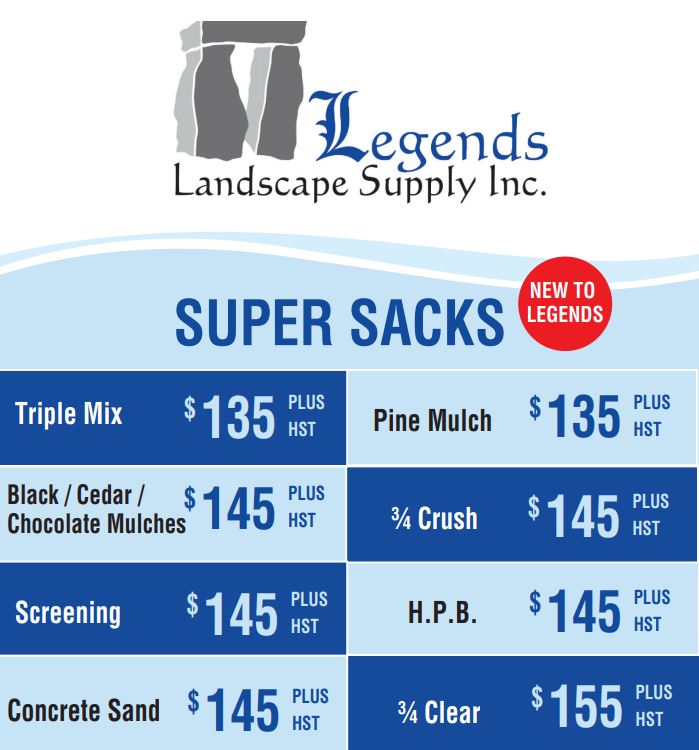 SUPER SACKS
New to Legends Landscape Supply
Super Sacks offer everything that you could possibly need for your garden and landscape when it comes to soil, aggregates and mulch. Choose from one of the convenient and affordable Super Sacks and bring your landscape to life this spring!
Triple Mix:
$145 PLUS HST
Black/Cedar/Chocolate Mulches:
$155 PLUS HST
Screening:
$155 PLUS HST
Concrete Sand:
$145 PLUS HST
Pine Mulch:
$145 PLUS HST
3/4 Crush:
$145 PLUS HST
H.P.B.:
$155 PLUS HST
3/4 Clear:
$155 PLUS HST
For more information, visit Legends Landscape Supply today.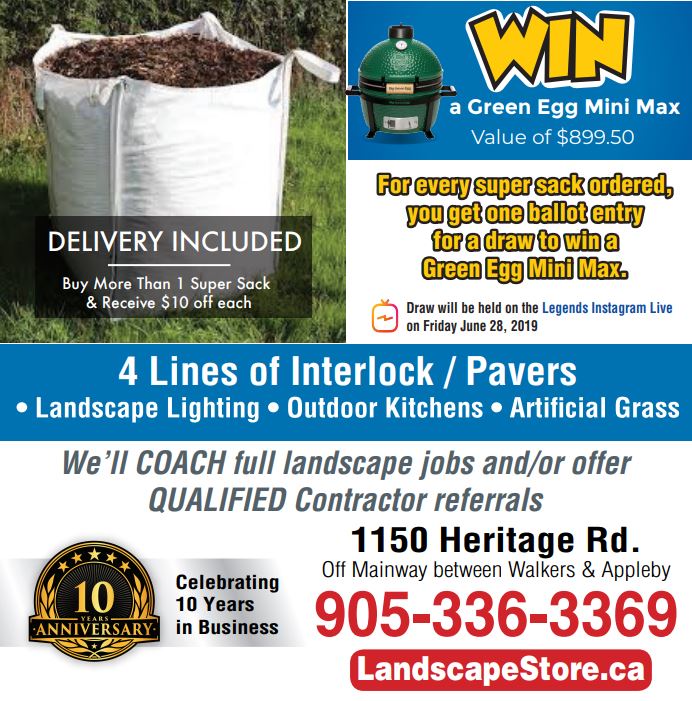 Win a FREE Big Green Egg MiniMax
Earn a ballot in the draw for every Super Sack you purchase!
The live draw will be held on the Legends Landscape Supply Instagram on Friday, June 28, 2019. Delivery is included for all Super Sacks. Buy more than 1 Super Sack and receive $10 off each. Visit us today at 1150 Heritage Rd. in Burlington, just off of Mainway between Walkers Line and Appleby Line or give us a call at 905-336-3369.
GET YOUR SUPER SACK