Bulk Road Salt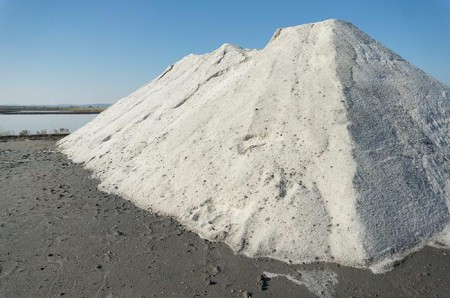 Don't be Fooled
Some suppliers of bulk road salt have been known to sell 2000lb salt orders advertised as "1 tonne." We believe that if a supplier advertises a tonne, they should sell a tonne. This means 2200lbs - not 2000. Ask us to see any scale receipt on large orders or from our loader in the yard.
Big Orders for Big Melts
We offer regular and treated road salt in bulk orders sold by the tonne. You can pick it up yourself on a 24 hour basis. Call our 24 hour salt hotline at 905-638-5999.
If you require delivery, we require a minimum order of 23 tonnes. Regular and treated are delivered at a reasonable rate in our local delivery area. Large 40 tonne loads or regular are delivered direct with further discounted pricing.
Our ECOSALT is treated with Geomelt 55. This is a concentrated organic beet juice regularly used to treat bulk salt piles. This enhances the melting capabilities of traditional road salt. We will deliver any order above 20 tonnes, or you can pick up your own order of any size sold by the tonne.
What is this Stuff?
Sodium chloride, or rock salt, is the least expensive and most prevalent ice melt option in Canada. One of the primary downsides in using rock salt is the corrosive effect it can have on metal (think big rust spots on a new car) and the burning effect it can have on vegetation. Start helping the environment, and your pocket book by looking into the alternative salt option of Legends treated salt. We have been in the industry since treated salt was introduced to Halton. We know our stuff, and our product works!
We Can Help
If you're unsure about the best choice for your unique circumstances, stop by our showroom and let our experienced team help you make the right choice.