Interlock Sealers and Cleaners
Interlock Sealers and Cleaners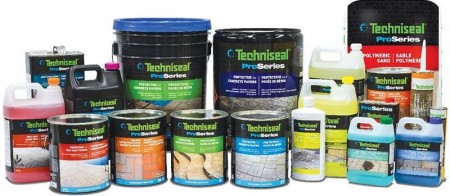 Prolong the Lifetime of your Investment
Concrete can be like a sponge, and the more moisture it absorbs, the faster it decays. Our Techniseal sealers and cleaners can extend the lifespan and improve the appearance of your concrete patio stones, slabs, and pavers. You can give your new patio or driveway the best surface protection or bring old stones back to life.
Do it Right the First Time; Enjoy it for a Lifetime
To create the perfect patio, all you need is the proper set of supplies and a little elbow grease. Learn more about how the items below enhance your final results and improve your workmanship.
Get professional quality results, with affordable contractor grade products. Visit our showroom or give us a call for expert guidance and recommendations for your next interlock kit purchase.