Mossy Boulders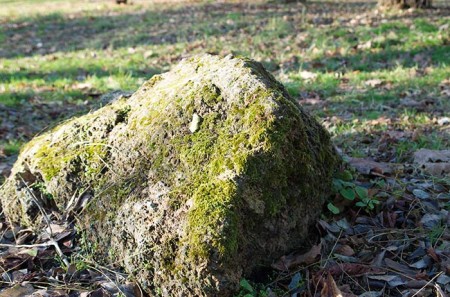 A Perfect Fit
There are some quarry products that look great no matter how or where you use them. When you see the mossy boulders we offer, we're sure you'll feel the same way we do – you could use them just about anywhere. And you'll want to.
Maintenance Required
A mossy rock feature adds a layer of depth to your outdoor space that few homeowners fully take advantage of. These are focal points that are noticed, and to keep them in good condition there are a few things to remember:
Most moss prefers the shade; consider this when placing your rocks
Our boulders are harvested from bush areas and will look most natural if your outdoor space reproduces a rugged, natural appearance
If the green begins to die off, a liberal application of unsweetened yogurt will help bring it back quickly
Some mosses are sunlight tolerant, such as Entodon seductrix and Ceratodon purpureus
Avoid burning your moss by dampening it in early in the morning or after the sun sets
These boulders drill well and are often used for bubbling water features
See for Yourself
Mossy boulders are a great addition to any garden with regularly shaded areas. Come by our showroom and take a look at some of the boulders we have in stock. Big or small, many or few, we can help you find exactly what you need.