Armour Stone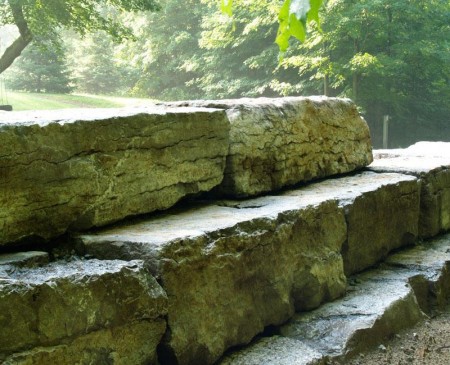 Rugged, Beautiful and Natural Armour Stone
At Legends landscape Supply we pride ourselves on the ability to bring you the highest quality products from local sources. We offer two kinds of Armour Stone, Buckhorn and Flamboro, boasting different tones and patterns reminiscent of their unique quarry locations.
Make a Statement with Buckhorn
Our understated elephant grey Buckhorn Armor Stone often displays an exposed-to-the-elements look increasingly sought after by landscapers today. It chips cleanly and cuts well, making it as easy to work with for amateur landscapers as it is for experienced professionals. The rock in this quarry is deposited between layers of seaweed, and is excavated easily - no blasting, no blasting damage to the rock.
Flamboro Adds Texture to Your Yard
Flamboro Armour Stone is best known for its rich chocolate brown colour and horizontal sediment lines lending exceptional character. It is quarried easily and can be stacked comfortably without any alterations out of the quarry.
Used Best as...
Armour stone is ideal for use as an erosion control measure or surrounding the shoreline of a large water feature. It will resist erosion readily due to its high density (around 175lb per square foot).
Enlist our Expertise
Our staff of experienced landscapers has years of experience designing, manipulating, and placing armour stone. Come by our showroom today and find out what we can do for you firsthand.