Your Winter Planning For Spring In 2023 - Landscaping Checklist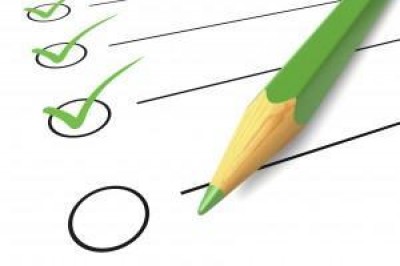 It's January 2023. Winter has finally arrived. So it's the perfect time to start thinking about your spring and summer landscaping projects. Why? Because once the warm weather arrives, you'll be ahead of the pack when it comes to budgeting, designing, and picking up the landscape design products you need or having your contractor in place.
As you spend time indoors this winter, why not take the time to plan your next project to upgrade your outdoor living space? Courtesy of our professional team here at Legends Landscape Supply, here are a few things you can think about and decide on right now.
1. Review your current landscaping situation
Even in winter, your yard can tell you a lot about what's possible in the spring and summer. Bundle yourself up, head outside and then:
Determine which areas of the garden performed poorly and could use fresh, nutrient-rich triple mix soil or mulch
Decide if you have enough room for outdoor entertaining and if not, where can you expand or add a brand new patio space
If any plants have outgrown their space, identify them and make a plan to divide them into new, raised garden beds
2. Budget
All the bills from the holiday season have been paid. And all that lies ahead are fixed costs (like monthly bills). So now you can prepare a budget and create a landscape plan to fit it. It would be nice if you could have everything you wanted.
However, you may have to prioritize what's absolutely essential and what can wait. Although it's January, you can still contact your landscape supplier to get FREE quotes on the products and materials you'll be using.
3. Really know your environment
Anything you add to your landscaping, such as topsoil, interlocking pavers or water features is going to be exposed to the elements. So can it handle it? For example:
Will new patio stones be located at the bottom of a slope and subject to water run-off or pooling?
If your home usually gets an early winter, will you have to close your pond or waterfall early?
Is it better to put down artificial turf which won't burn or brown in excessive heat?
As a homeowner, you should take some time to research the weather and how it'll impact your new landscaping project.
4. Visit your neighbors (and ask about their landscaping)
Need a reason to trudge out in the cold winter? Why not visit your neighbors or friends who have great-looking yards and ask them what they did. Once you have some inspiration, consider how you can truly make your project unique with add-ons like:
5. Know what critters are in your neighborhood
Let's say you want to add stone stairs to your garden. Will field mice want to dig and nest under the new flagstone steps you plan on installing? Or perhaps you want to add fence armor to your existing posts.
Will you accidentally unearth a bunch of pests and bugs? If you think your new landscape upgrades will attract some unwanted guests, you may have to plan (and budget) for landscape fencing.
6. Account for maintenance
Some landscape projects (like installing new interlock patio stones) are a "set it and forget it" proposition. Others, though, may require ongoing maintenance. Especially if you're thinking of doing lots of planting this year:
Pulling out pesky weeds
Watering
Pruning
Replacing dead plants
Consider how much time you want to spend maintaining your new landscaping after it's in place. If it's more than you wish to handle, you may want to hire a professional contractor to take care of your yard.
7. Expert Help from Legends Landscape Supply
For more help with your landscaping, take a look at some of the other articles in our landscape blog. You can find more information to help you revamp your current landscape design, add new elements or simply maintain your finished project.
OTHER ARTICLES YOU MIGHT ENJOY